Organic Gluten Free Sourdough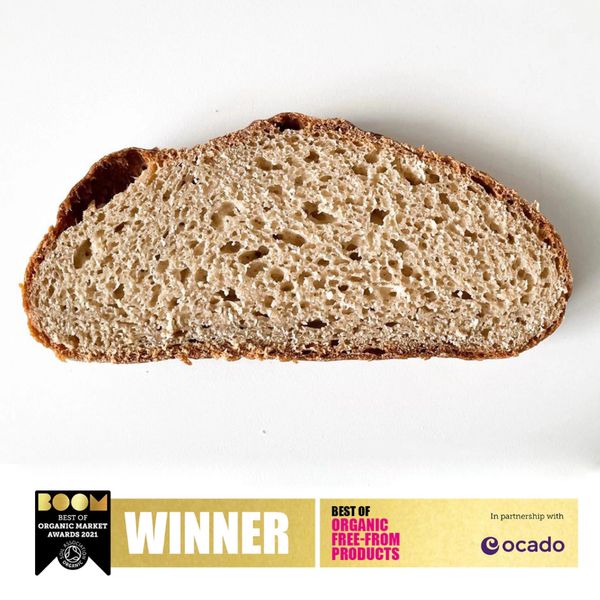 Organic Gluten Free Sourdough
BOOM WINNER 2021: Our award winning gluten free sourdough uses a natural levain with no added yeast (#REALBREAD) to produce a fantastic crumb structure and flavour developed through its long fermentation time. 
Good Grain Bakery bread is gluten free, wheat free, egg free, dairy free, nut free and preservative free so it's a perfect option for those with allergies or dietary restrictions.

This product is vegan, Certified Organic and doesn't have synthetic ingredients like hydroxypropyl methyl cellulose or other hard to pronounce additives.
Free from gluten, wheat, HPMC, egg and dairy free, gum and preservatives.
550g
Reviews
Featured Products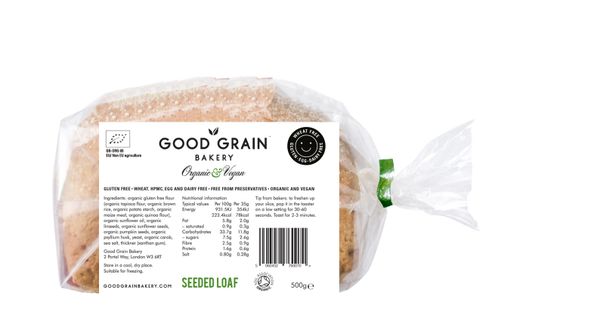 Organic Seeded Loaf
£4.99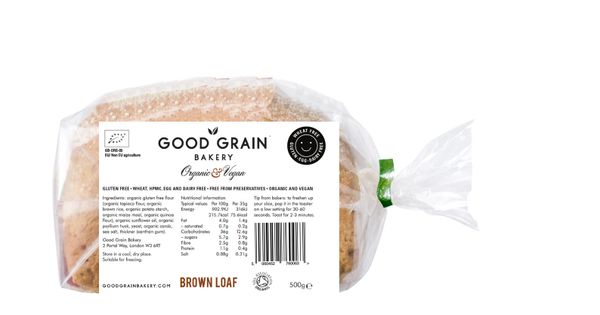 Organic Brown Loaf
£4.99